A relatively random collection of recent photos that make me smile. As always, click to make them bigger.
My new yarn all balled up and begging to be swatched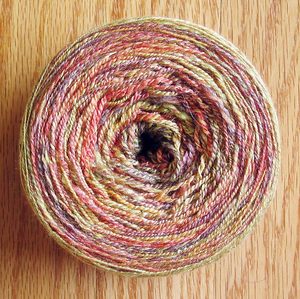 Dew drops on the grass in the early morning.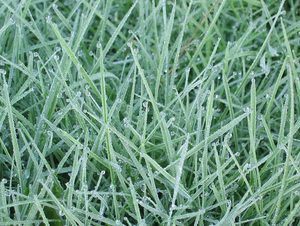 Panda watching the rain.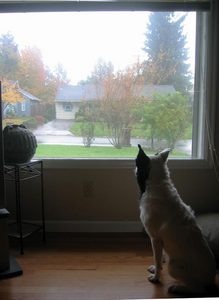 Dog friendly park with a lake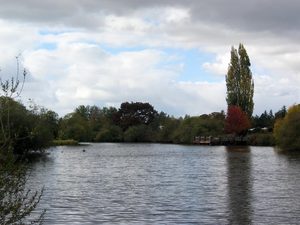 Duck duck...

GOOSE!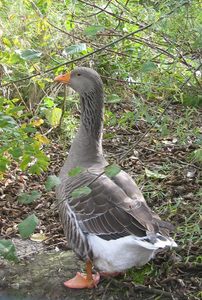 Little critter A nutria (thanks Amanda!)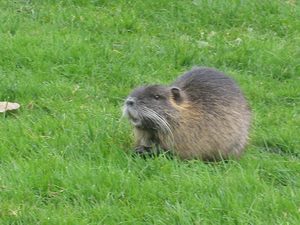 He can swim.

The purple center of a Queen Anne's Lace flower