One Ms. Eve Ng has won our grand prize. She has chosen to receive a pair of knitting needles. She's left it up to me to choose which ones.
The remaining items will be sold in the near future.
For now, I'm sorting and charting and playing around with the 70 submissions I've received from all of you.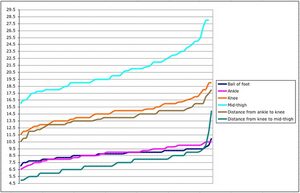 I'm fascinated and a little daunted by how many sizes and shapes we all come in. This should be a challenging project indeed.