Saturday, Leo, Panda and I decided to walk around Portland a bit. Panda doesn't really love "social" settings, she's more of a reclusive nature girl. She's definitely gotten better over the years, but it's still a little overwhelming to be in the city. We try to give her small doses of relatively positive experiences in public places when we can and lots of good times at places she's more comfortable.
After walking along the river for a while, we headed back inland for some lunch at a wonderful Thai restaurant. We sat outside, enjoying our great meal and giving Panda a little breather from the hot weather and noisy city only to hear a bit of a commotion coming up the street.
What was it?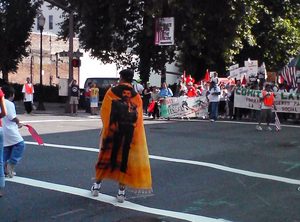 An immigrants' rights parade.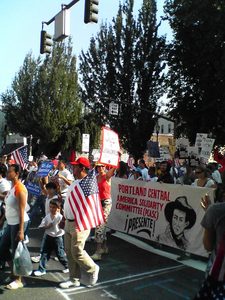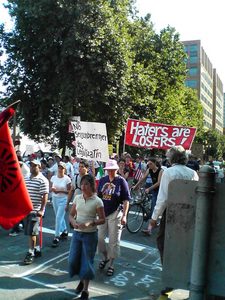 The "haters" sign amuses me to no end.
Panda, on the other hand....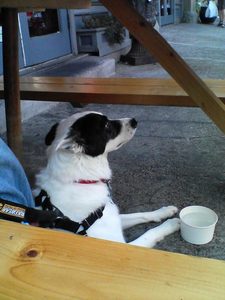 ...Is NOT amused. If you aren't an animal person, you may not be able to read her expression, but to me, this screams "get me the hell OUT of here." Click the image to get the full effect. I can't help but laugh. I know it's wrong, but I do anyway.
Once the parade passed, we found a quiet route back to the car and ran into this little guy: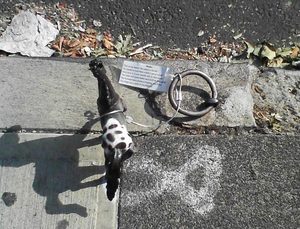 And if you are wondering, here's his tag: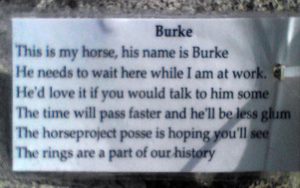 He's a part of this project. How cute is that? Check out some of the other pictures in the galleries.