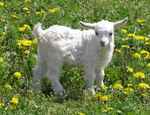 For my birthday, Julia got me the Bellwether Exotic Fiber Kit. The first fiber I grabbed was Pygora and having never heard of it I decided to see what it was.
The little cutie to your right is the first picture I saw. Read all about him here. I've quite enjoyed spinning pygora, though I've only spun a small amount. I'm using my 0.9 ounce Golding and haven't had any problems spinning it, yet. The color is actually more of a creamy shade than it appears on screen and I'm spinning the singles at a about a lace weight.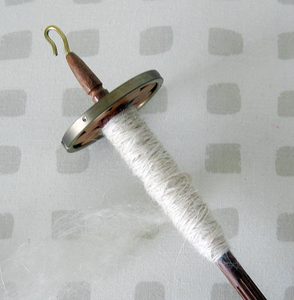 I've also been plodding away on my N2JW sock.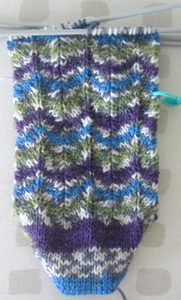 I'm about an inch away from the heel right now.