But I have decided to whip through these socks for a little while.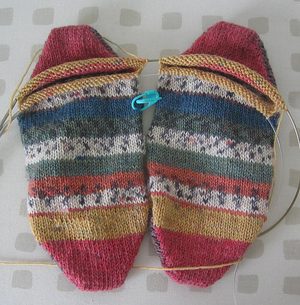 I'm not sure if it's by design or by luck, but it just so happens that I was able to knit the toe and the heel in the same colors without cutting the yarn. I'd like to believe that the yarn manufacturer was brilliant enough to plan it that way, but it's hard to say. From toe to the start of the heel is exactly one repeat in their colorway.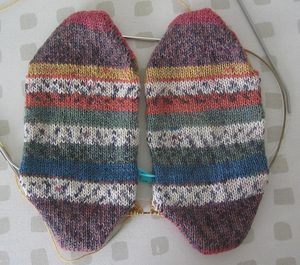 Tell me that isn't cool.
Tomorrow is my sweet Leo's 40th birthday so we'll be spending most of the weekend celebrating in excess. May my waistline and liver recover quickly.