I took a couple rough photos of the machine knit cardi and cami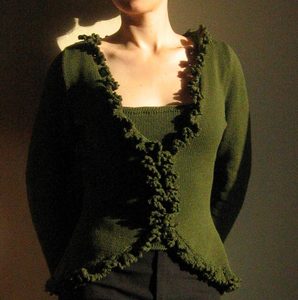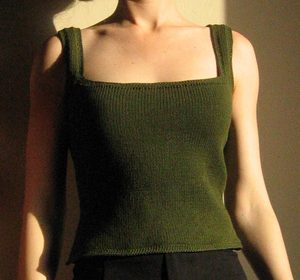 The pictures aren't so good because there was only a little daylight left when I took them. And I've been doing housework all day, so the hair; it is in no condition for photographing. But, I think it gives you a general idea of what the pieces look like.
I'm now fully engrossed in Leo's sweater.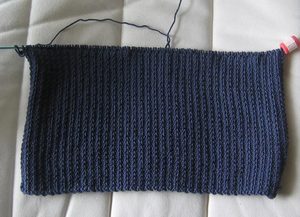 This is the back piece. I'm about halfway to the armsceye. It looks thin, but it will block out much wider. So far so good. I got most of it done while watching a movie over at a friend's place. It was a great, relaxing evening.
Leo went out with some friends and brought me home this: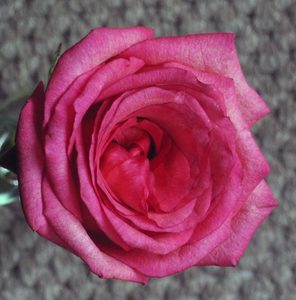 He's so sweet. Little things like that make knitting miles of ribbing seem fun.