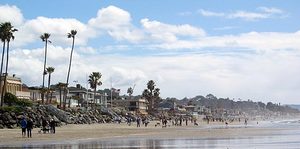 We took Miss Panda to Ocean Beach where they have a lovely stretch just for dogs.
It's about an hour and a half drive for us, so I did a bit of knitting on the way.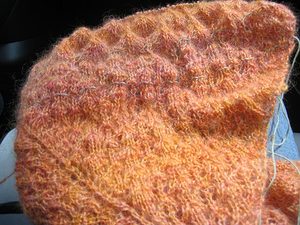 That's the unnamed shawl I've been knitting with my handspun. You can really see how, from skein to skein, the tonality of the yarn changes, but I like it. It might be because, having spun the yarn, designed the piece and knit it, I can't bear to NOT like it, yet I truly think that once it's blocked it will look good.
But you don't want to hear about the shawl, do you? You want to see some fun Panda pics, which I'm here to offer, after the bump.