That green merino silk roving gets even better after a wash and hang.
It really seems to even things out a bit and make the yarn look slightly less "hand spun." Don't get me wrong, I'm proud of the fact that I hand spun it, but I don't want it to be too obvious.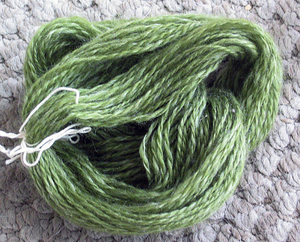 I plied Panda with belly rubs to get another shot of her donning my handiwork.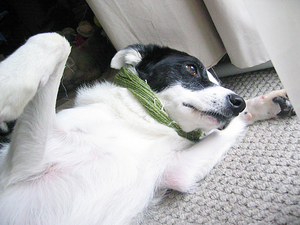 In fact, she is mid belly rub in the picture.
Can you hear her? "Oh, the suffering, the indignity, the....a little to the left please."
And do you see her bucket of toys and treats in the background? Yes, that's only one of two. Don't even get me started about the whole cabinet full of treats for the little pooper. She lives a hard life.