The time between the Winter and Spring/Summer editions of Twist Collective are always the longest span of the publication year and it means I'm the most anxious to see the Spring/Summer edition go live. Spring/Summer 2016 is up and it's got some beautiful new patterns, great articles and a little...ahem...twist. Kate picked 12 of her favorite older Twist patterns from a variety of designers and had them reknit in new yarns and colors, then packaged them all together at an incredible discount. How does 58% off sound to you? Even if you already own half the patterns, you still manage to save a little money buying the set, and if you've bought fewer than that -- or none at all -- this is an amazing value. I managed to snag two slots in the collection.
First up is Regent which I love in the deep blue-black Catherine Lowe yarn and in this more rustic, creamy-colored alpaca blend. I think this substitution really highlights how a garment can be redefined by the yarn choice. In the original yarn, it's suitable enough for an evening out. In the alpaca blend, it's more casual and can take you on your errands or snuggle up on the couch with you on a cold day.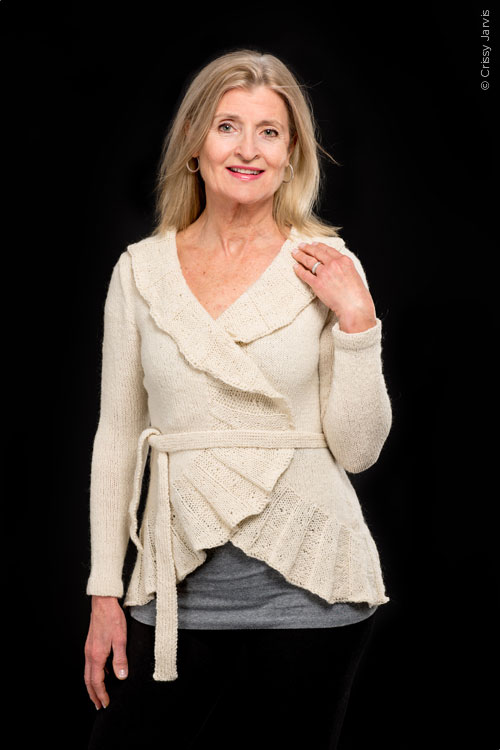 Next up is Picard and Kate kept the nod to his red shirt with bright red buttons. The original yarn had exceptional stitch definition, making the pattern really pop. The white yarn is similarly great for showing off twisted stitches but that pale color makes them stand out even better, and with a neutral color choice, the buttons can be little gems instead of being simply functional.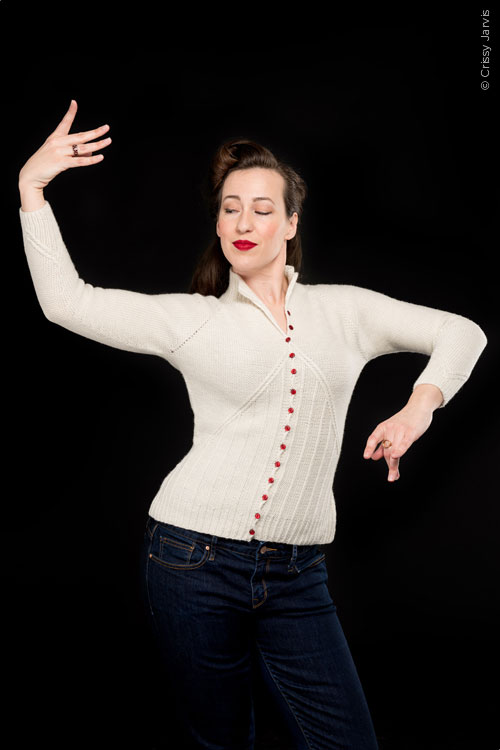 Last, but hopefully not least, here's my new shawl design. Flechir is a 3/4-circle shawl worked from the top-center, out, then each scallop is finished individually. This means your best choices for yarns are ones that are not obviously variegated. The tweedy Northern Lights yarn used here is perfect. Up close, the yarn is several individual shades but they all blend into a harmonious whole from afar.
Here's the gorgeous photos from the magazine.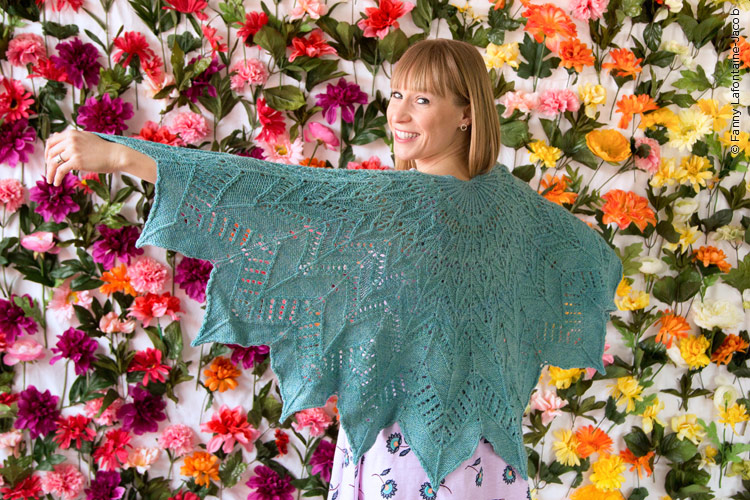 And here is one of my own photos showing the shape of the shawl. Since it's a 3/4-circle, the shawl falls in soft ruffles when you wear it or you can wrap it snuggly around your shoulders.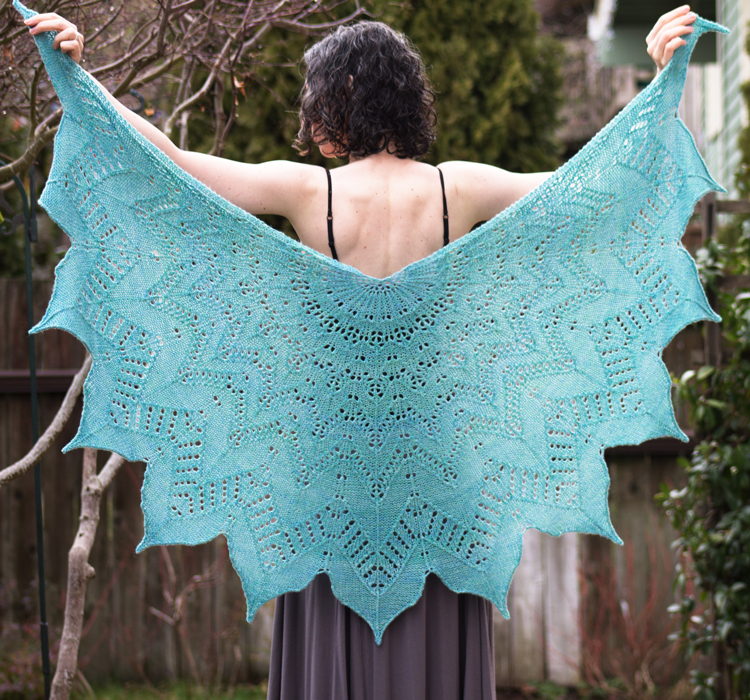 What more photos and get all hte details? Check them out:
Regent: Magazine | Ravelry | Here
Picard: Magazine | Ravelry | Here
Flechir: Magazine | Ravelry | Here
And don't forget to check out the rest of the edition here.