For any of my readers who might be local, or even local-ish, I'm very pleased to announce that I'll be MCing a fashion show for Twist Collective at the Tigard Knitting Guild, this Thursday at 7pm.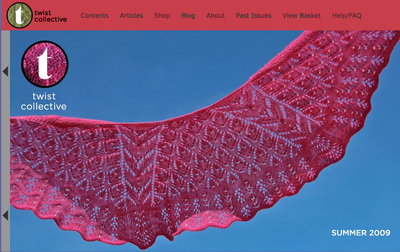 If you are already a member, wonderful. I hope you'll be able to join us. But even if you don't have a membership to the guild, they graciously allow you to attend as a guest, twice, completely free of charge. So if you've been thinking about joining, now might be a good chance to give the guild a test drive.
You'll see pieces from all of your favorite Twist contributors including another local's work, Ms. Chrissy Gardiner, designer and author of Toe Up!
I can't tell you how overwhelmed I am with the beauty of the pieces I'll be showing and I only hope I'll do them justice at the event.
I would love to have some friendly faces to cheer me on and maybe laugh as I try to pronounce Poffertjes, so if you will be around, do drop in.
Apropos nothing, here's Thea sleeping.