Above is the Health Record I received when we adopted Thea. They estimated her birth date to be January 30, 2007, which means that the little stinker is now 2 years old.
Like a really rank camembert, she just keeps getting better with age. I'm glad she picked us.
Her big sis turned 8 in December. I can't believe it's been 7 years since we adopted her.
And hey, it's my lame little brother's birthday too. Happy Birthday, Matt!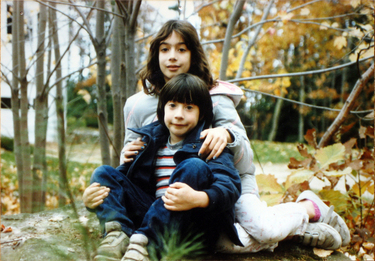 You may be my dorky younger brother, but I love you.