The new edition of Twist Collective came out, last week. Did you get a chance to see it? If not, grab a cup of your favorite warm or cold beverage, and take a few minutes to flip through its virtual pages, because there are so many fantastic pieces. I feel like I can't even pick favorites because I like so many of them for so many different reasons. The shawls, in particular, are really inspiring. Every last one is a winner and they look like they'd be a heck of a lot of fun to knit, too. And if you are a mitten person, especially if you are a colorwork mitten person, I really think you'll love what the designers have come up with. And of course, there are tons of garments, some socks, hats, mitts and cowls. So go take a look.
My piece is called Heyday. It's a sort of yoke/raglan hybrid, with body darts and a split neck. Just a few short rows over each sleeve, help shape the yoke around the shoulders. A simple cable/bobble pattern is worked around the hems and yoke and the neck is finished with some basic crochet. If you are a knit-only person, you can always substitute i-cord.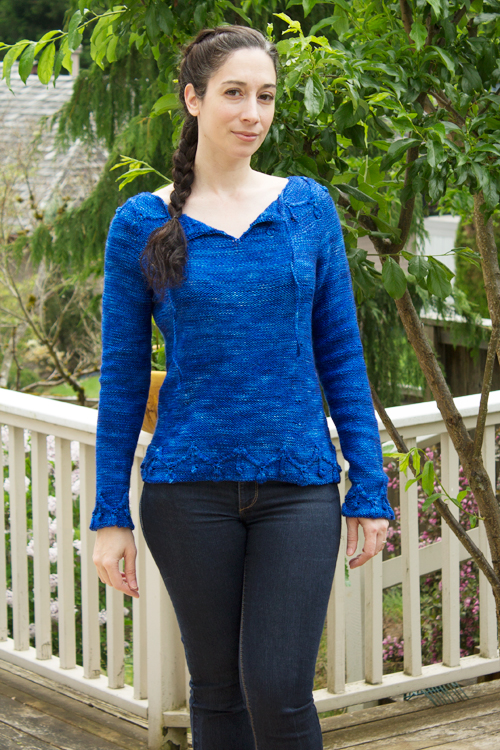 Worn open, the split neck makes a flattering v-neck, tied close, the neck is more of a ballet style, with a keyhole opening. Since the garment has so few details it's really a breeze to alter. Do you want to eliminate the split? Just work the yoke in the round. Do you want to make the neck narrower? Add more decreases rounds. Wider? Take out some decreases. This is really a piece you can customize and make your own.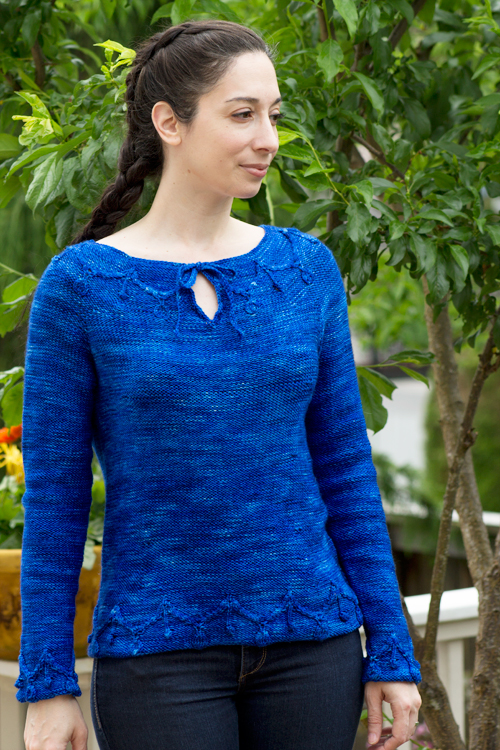 My original swatch and proposal, even suggested subbing the small bobble for a glass bead. I didn't think Sundara's stunning Sport Merino Two in this richly hued colorways, needed any extra adornment, but for a subtler colorway like one of her Vintage shades, a little glimmer might be just the thing.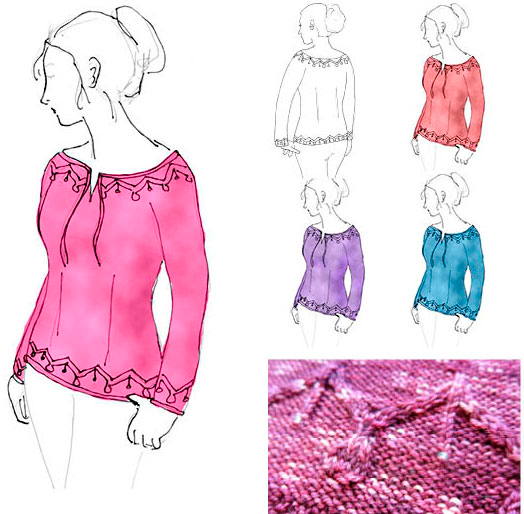 I really enjoyed both designing and knitting this piece. It's my first yoke-ish design and I was happy to see it come together without any big challenges. It's always a risk, taking on a new construction, under deadline, but I couldn't think of a better way to show of that swag-like stitch pattern.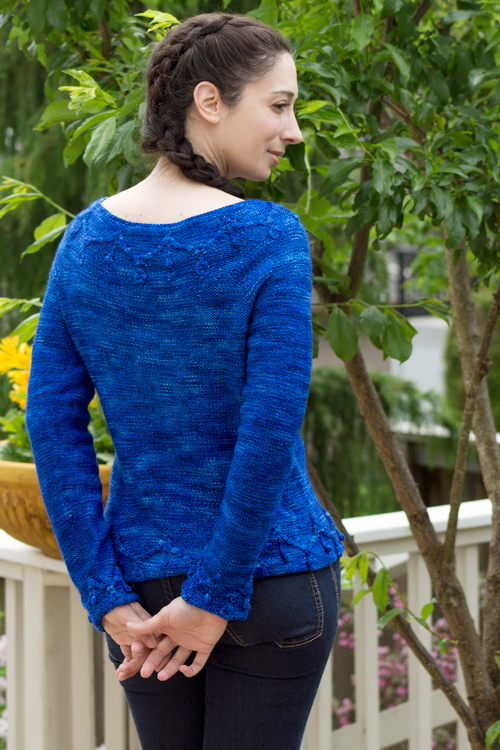 If you like this design, you can find out more about it in the following locations:
And you can find the yarn here with new colors coming all the time. I would love to know what your favorite piece in the edition is. Can you pick just one?