I'm really excited to unveil my newest design, the Willowherb Pullover. If you like some of my other designs, you may recognize both the name and motif. I released a Willowherb Hat and Mitten set earlier this year.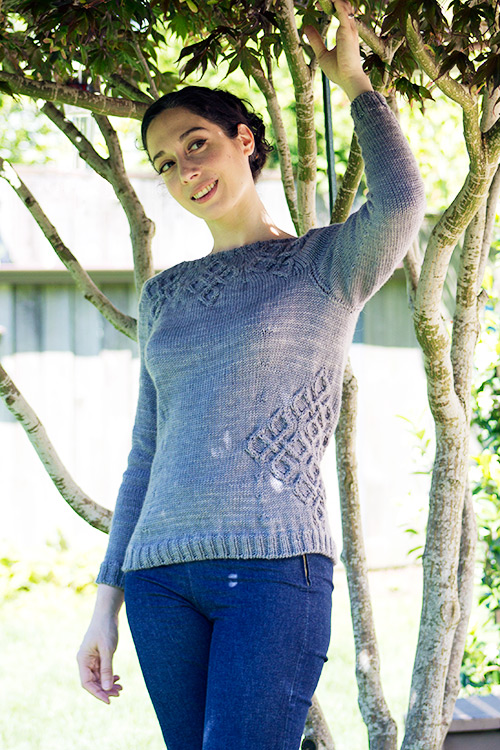 This pullover has been tech edited and ready to go for about a month, now, but I've been waiting to release it until today because Kristi's including me in an update. This Thursday, starting at noon, EST, if you buy a sweater's worth of Paulie Worsted, you'll get a coupon for a free copy of this pattern. Plenty more details on the Shalimar update page and in the Shalimar ravelry group.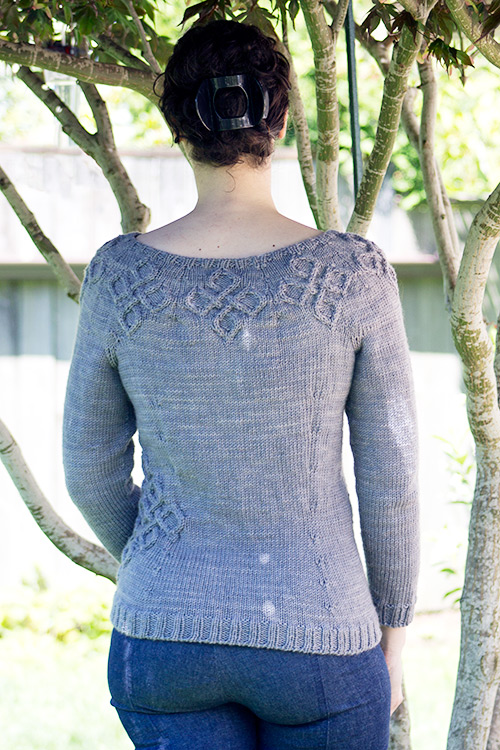 This pattern is available in 10 sizes, from 32" / 81.5 cm to 60" / 152.5 cm and fits comfortable with a little negative or positive ease. If you are between sizes, you can simply choose a size that suits your personal preference. I'd probably go down to the lower size, but if you like a fit that skims instead of clings, going up to the next size will be your best bet. Either way, I offer plenty of tips along the way, to customize your fit. You'll also find a comprehensive schematic in the pattern. It can be really helpful to measure a well fitting sweater in a similar weight, and compare it to the measurements in the schematic.
The sweater is offered for $8 as a stand-alone pattern or $10.50 if you buy it with the Willowherb Hat and Mitten set. You can either buy the two-pattern ebook, or buy the patterns individually. The discount is automatic and retroactive for customers who bought the hat and mitten set before I released the sweater.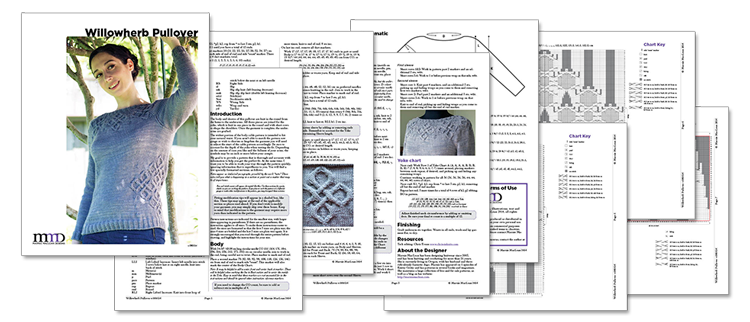 As always, I want you to be happy with any purchase you make from my store. If you have any questions or concerns, feel free to contact me and I'll do my best to help you out.