Most pictures may be clicked to enlarge.
This is the last in a 3-part tutorial covering this spreadsheet, and one of several tutorials on using Excel for designing. There are two previous tutorials in this particular series that combined, give you all the info you need to understand the various fields in the spreadsheet. And that spreadsheet? It's got the raw numbers needed to make this little shell.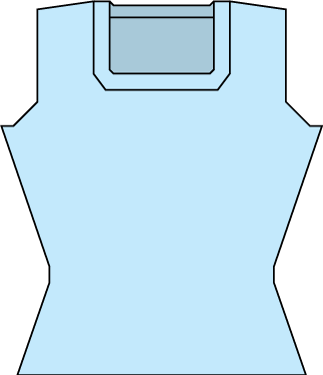 NOTE: The attached spreadsheet is just a sample and contains measurements that may be useful but which may not meet the standards for some publications. You are welcome to use what I have for your own design purposes but it'll be you who has to ultimately support any patterns written from it, so do your research first.

Special notes:
I've used Ysolda's measurement chart as a reference for many of the basic sloper measurements.
I'm using Amy O'Neill Houck's tutorial on estimating yardage to create my yardage estimation formulas.
The goal
In the two previous tutorials, we learned about
Rounding

Round to a whole number
Round to the nearest Even or Odd number or Round, Round Up or Round Down
Round to a multiple
Round to a multiple plus
Intro to IF statements
Evenly spacing shaping

Every X rows Y times
Next and every X rows Y times
In this tutorial, we'll cover