The new Twist Collective is live and it's a veritable Marnie sandwich! My shawl design, Aello, got the cover, my first ever.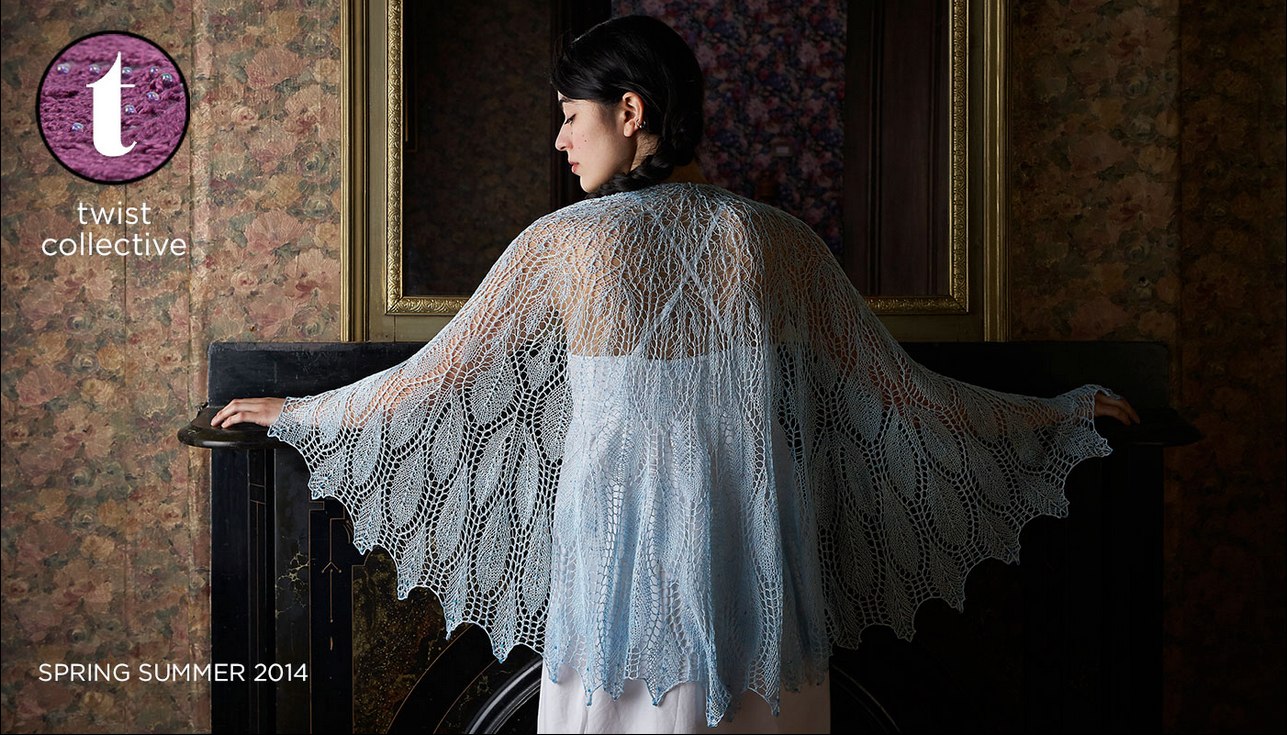 I loved designing and knitting this shawl. The yarn is from Lisa Souza and it was the perfect blend of silk and merino. It feels like air and blocks out beautifully. You can't tell, unless you get really close, but the yarn has flecks of color in it.
I have a garment design as well. Chainlink is a zippered hoodie with a simple cable pattern on the yoke and trim.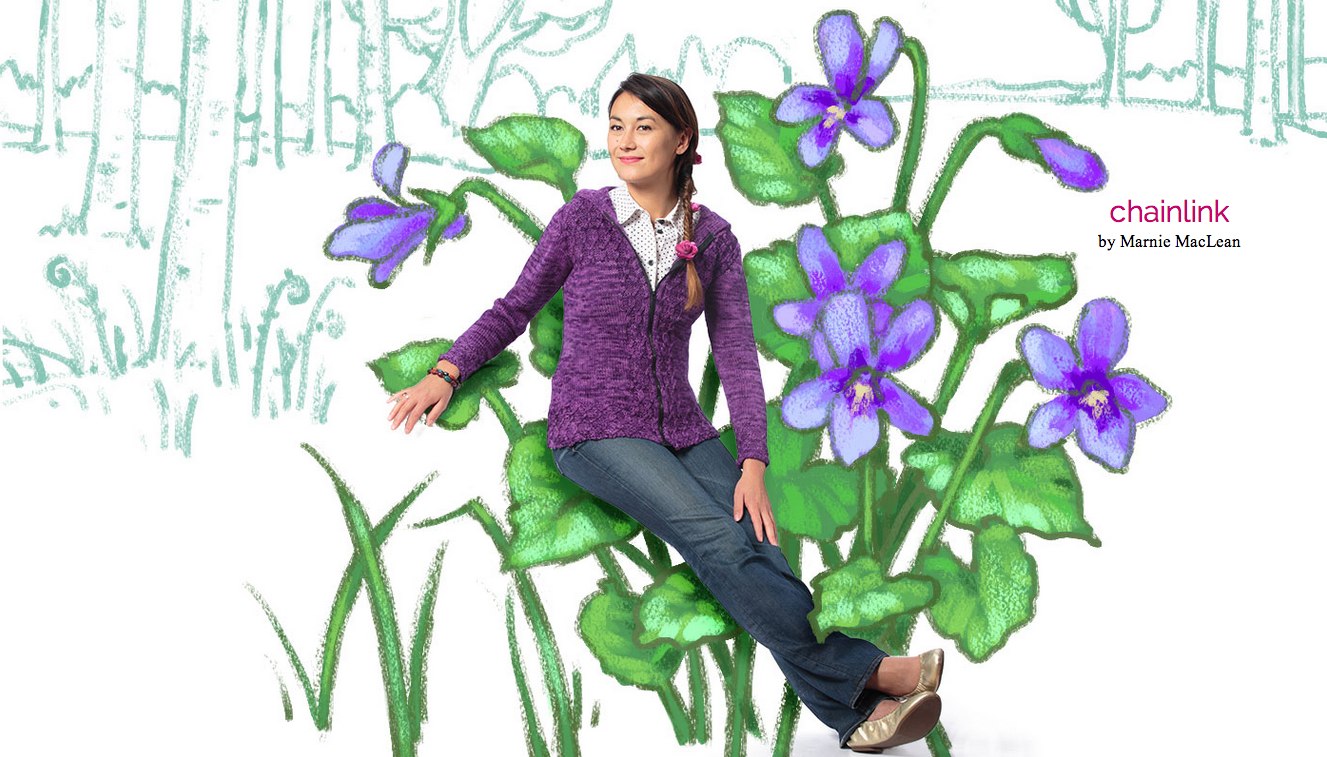 This piece is worked in a yarn from Blue Moon Fiber Arts. The illustrations for this story are done by another frequent Twist contributor, Barbara Gregory.
And the other slice of bread in the Marnie sandwich? You can see my photos in the Notebook, and, as always, my details are in the Contributors section as well.
I'm really excited about this edition and I hope you will be too. There are so many wonderful pieces and great articles. Check out the new edition, here.