Winter, in Portland is generally gray and rainy, though for the past week it's been more like the winters I from my childhood in New Hampshire.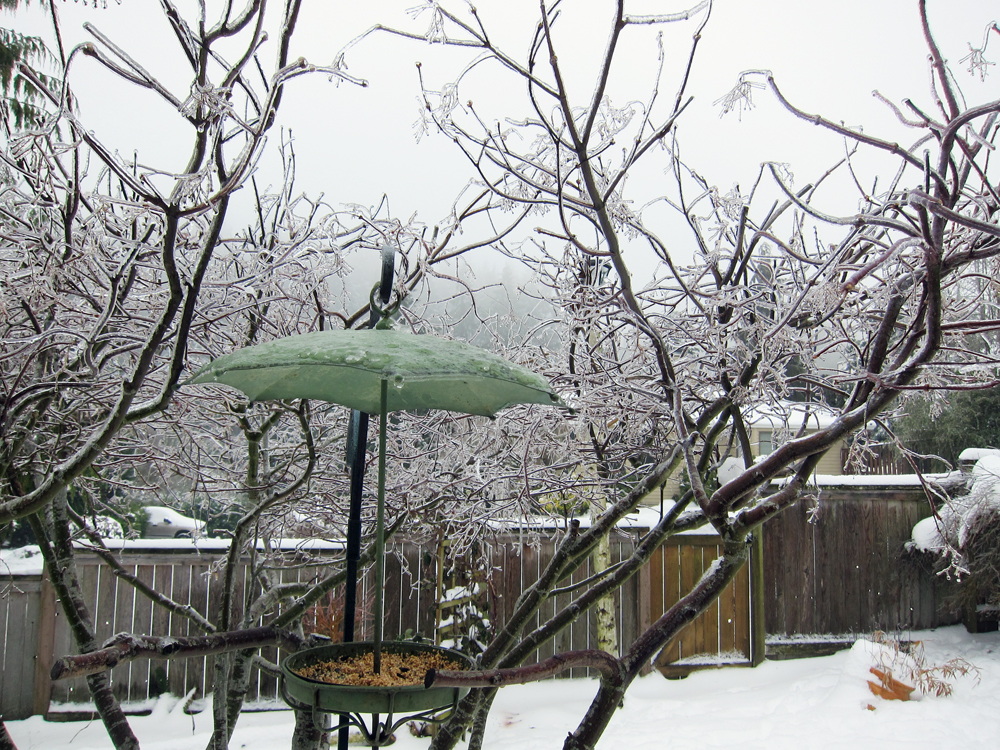 If you are friends with me on Facebook, you've already met Chippy, the keeper of our hummingbird feeder. Portland winters are generally so mild, that fewer birds migrate south, but it's been a rough one this year, so Chippy's been keeping up his energy with all-day binges at our sugar water dispenser.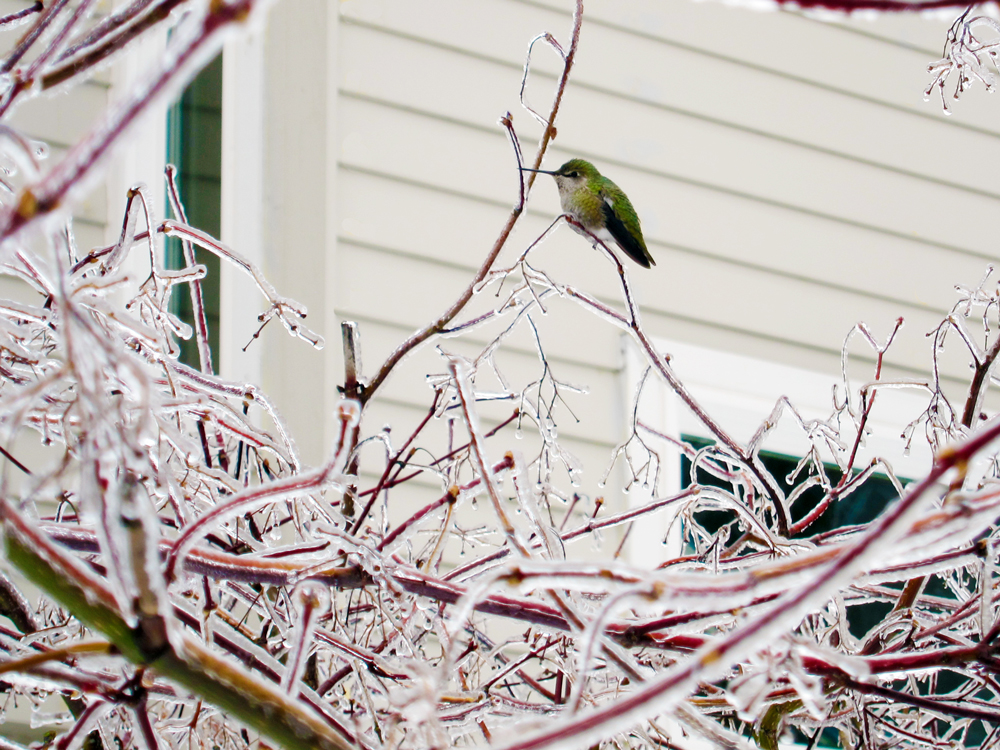 The snow and ice are finally melting. We might even get mail and trash pick up today, but the resulting slush and fog have made me all the more pleased to have a splash of bright color.
Here's Estival.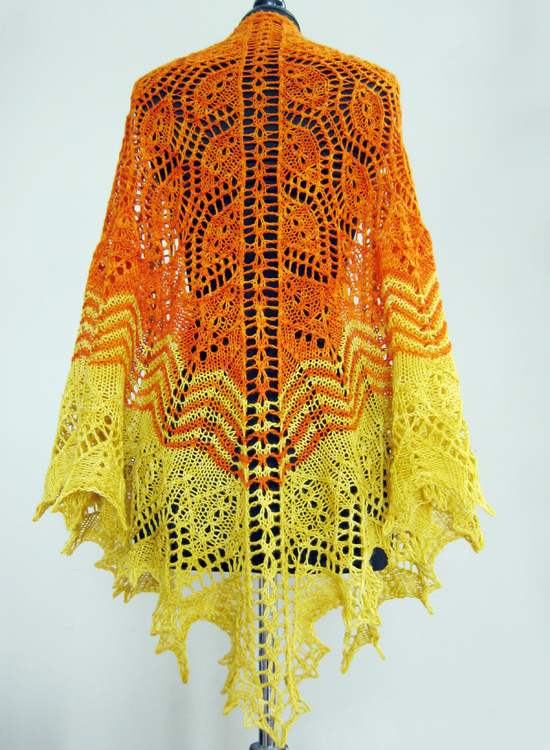 I went to TNNA a few weeks back with my friend, Julia, who is hosting the ShaliMarch celebration on Ravelry. I got to meet Kristi and Paul, the owners of Shalimar Yarns, while I was there, and they gave me some of their beautiful hand-dyed sock yarn to make a shawl. I said I wanted orange or yellow and they gave me both and, well, the end result is, as Julia put it, "a riot of color," and I love it.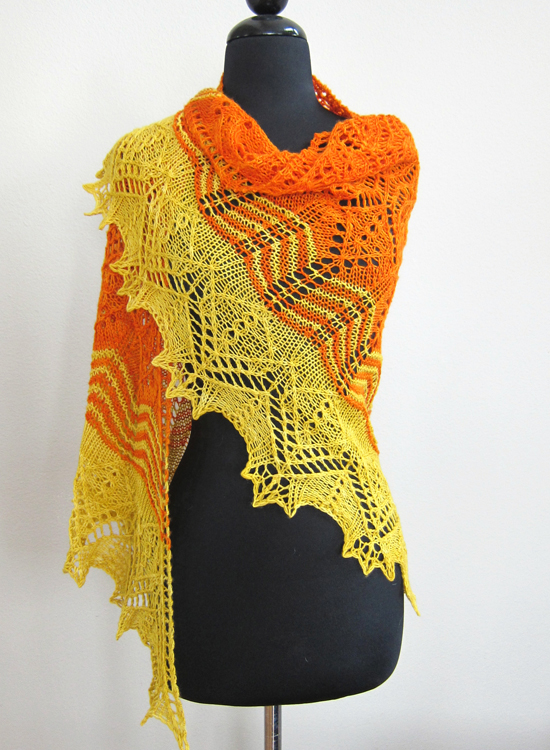 The pattern is written with instructions for 4 different sizes, from a 58" wingspan to a 94" wingspan. For each size, I've detailed how much yarn you'll need for each color and for the whole pattern, and I indicate the percentage of yarn used as you work through the pattern charts. If you have a kitchen or postal scale (or a scale for some more illicit purpose, I'm not judging) you can weigh your yarn at the start, and as you go to determine if you have enough to complete the project.
If you are interested in the pattern, you can check out the details on ravelry, and in my own shop, and you should definitely head over to the ShaliMarch thread to see all the new patterns, get discount codes and enter for chances to win prizes.