In my last post I mentioned that Panda needed to go in for surgery today for a cleaning and maybe some extractions. Well, we're back and Panda did great. I brought her in first thing, for her dental surgery. She was done in an hour, no extractions required.
Once Panda was awake, they let me see her and said she'd need another hour or so before she could go home.
A friend of mine was kind enough to take me out to breakfast while Panda woke up and now we're home.
She's one groggy girl.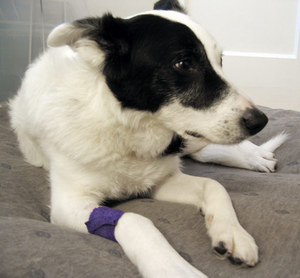 But I can tell she's glad to be back.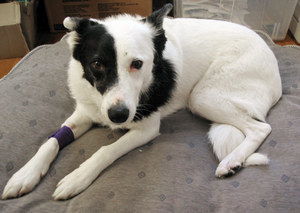 I'm still a bag of nerves, but I'm so glad that everything went smoothly and she still has all her teeth. Yay!