I finished spinning up my peach colored fiber and the result reminds me of the pickled ginger served with sushi.
I'm simply unable to get a picture that really shows the depth of the color and the subtle sheen the viscose gives it.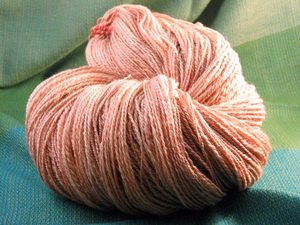 It's not quite as pink as the picture above and not quite as yellow as the picture below. It's somewhere in between.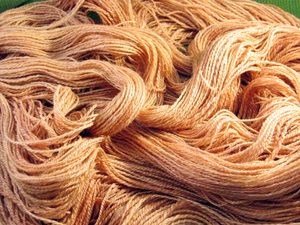 About the Yarn
Fiber: Merino/Viscose blend
From: Chameleon Colorworks
Colorway: Unnamed
WPI: About 28
Ply: 2-ply
Yardage: About 475
This batch isn't as evenly spun as I usually get but I think it will still knit up well enough. The color is absolutely delicious and very subtly variegated. I love how the viscose ads an almost iridescent quality. Despite being a bit over spun in spots, it's still quite soft to the touch.