We've driven to Cannon Beach on several occasions in the past, but have always entered on the northern side at Ecola Park.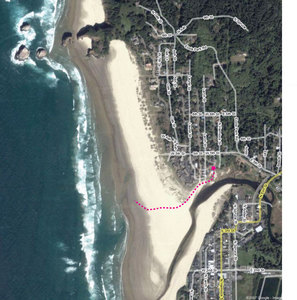 Here's a little Google Map satellite view of our normal route. The water line has been really high lately so there's normally not this much sand, but you get the idea.
Sunday, we went this route in hopes of finally getting to see that rock we're always taking pictures of.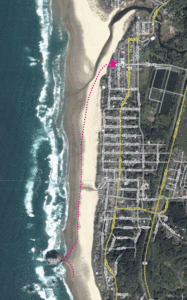 Well, the day could not have been more beautiful and we have the pictures to prove it.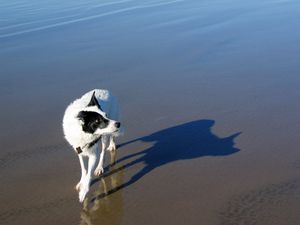 See them all here.
And if you want a little laugh, check out Panda's diversion, en route to the beach, after the bump.