I have finished the hat and gloves I've been knitting from my handspun, and they have already helped me keep out the chill as I did my errands today.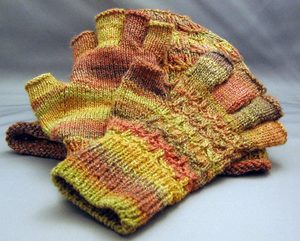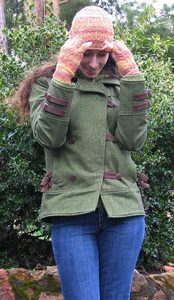 I'm hoping to finish up writing the pattern by the end of the weekend. It'll be available for free, and will contain suggestions for using different weight yarn.
As a side note, I wanted to show you how great store bought variegated yarns can look in slip stitch patterns. If you like the pattern but don't spin your own yarn, or prefer not to spin such fine gauge yarns, you can definitely substitute any variegated sock yarn.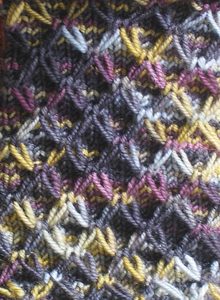 Obviously, the stitch pattern is a little different but the effect is the same. The yarn is Socks That Rock in colorway, Carbon. If you'll notice, there is some definite flashing going on but the slip stitch sort of breaks that up.
Oh and here's hoping a few of you out there got to see Miss Panda on TV today. She was a natural, I tell you.