My friend, Janet, sent me several lovely gifts this year, to celebrate the Winter Solstice and all the adjacent holidays.
Amongst the gift was a little something I feel I can only share with you in movie form.
It's a big file so you may need to give it a little time to load.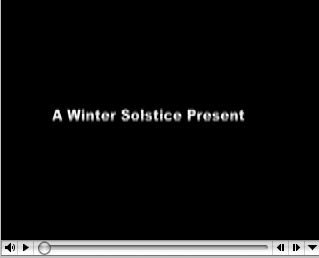 Click the image above to see the QuickTime movie, turn up your volume, and make sure to stick around for the blooper reel.
And as a last note before the weekend; whatever it is you might be or not be celebrating, I hope it's filled with happiness, health, and people you love.