My friend Chrissy is an animal trainer. She also gets a kick out of dressing up dogs.
This is Beowulf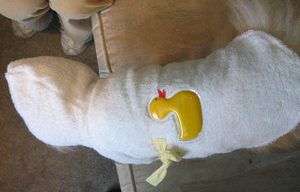 Her parents' Pomeranian. See what she's done to him, after the bump.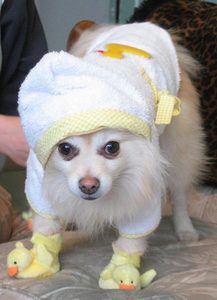 Ducky slippers and a robe.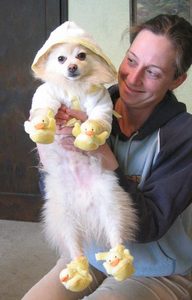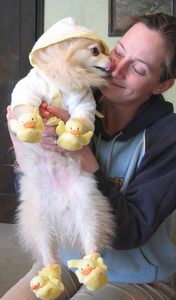 He doesn't really mind, he's just happy that he gets even more attention.
But for those of you who prefer their dogs unadorned, here's Rufus, an adorable chocolate lab.

Both Beowulf and Rufus have been working on a job and are staying with Chrissy.
I thought those of you who love dogs, might get a kick out of seeing them both.
Share this post