While in India, I spun the aptly named Indian Wedding fiber I got from Janel.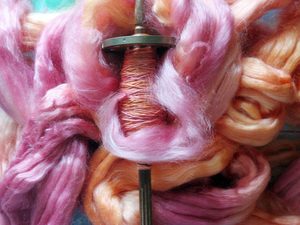 The first time I spun this fiber, I think I was using a death grip of some sort because I recall having trouble drafting the fibers. This time, no such issues. It was pure delight to spin. I think the colorway is now discontinued not currently in stock but available by request. I'll have to think of something small and special to knit with what I have. As you can see, this is a fiber that loves the camera.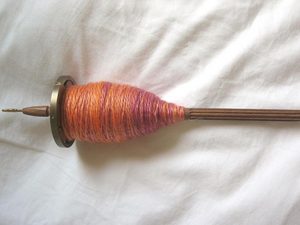 Here it is all plied up, using the always reliable Andean Plying method, to produce a soft 2-ply yarn. The results are about a DK weight or a touch lighter.
Here it is. in skein form, lounging about.
And what's that I see?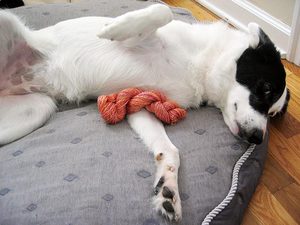 Ahhh, soft enough for a baby girl.
Share this post